Hemp Oil Powder With Turmeric Curcumin with & Bioperine - with 95% Curcuminoids & Black Pepper - 30 Capsules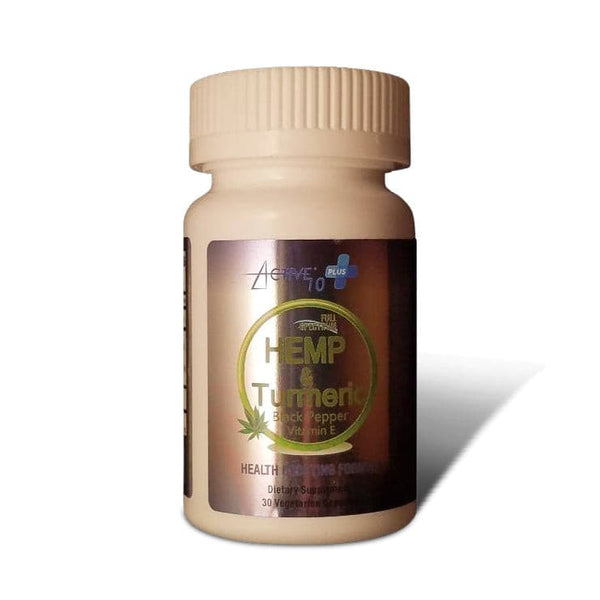 Hemp Oil Powder With Turmeric Curcumin with & Bioperine - with 95% Curcuminoids & Black Pepper - 30 Capsules
★ UNIQUE BLEND OF TURMERIC CURCUMIN AND HEMP OIL IN CAPSULE FORM - We have enriched the Turmeric Curcumin Supplement, by adding Full Spectrum Hemp Oil Powder, derived from natural hemp seeds. 

★ SAFE & OPTIMIZED SOLUTION FOR NATURAL GOOD HEALTH - The All-Natural Hemp Seed Oil Powder is extracted from the seeds of hemp plants. It contains a perfect balance of essential Omega-3, Omega-6 Fatty Acids and is rich in Vitamins A, E, D, and K. Together with Turmeric powder, whose bioavailability has been significantly enhanced by 10mg of Black Pepper extract.

★ OUR PROMISE TO YOU: Each batch we produce is packed with love and real ingredients for real results. Active 10 Turmeric Hemp Oil Powder is formulated safely with no dangerous extract processes or harsh chemicals. It is made 100% NATURAL and contains zero hormones, antibiotics, preservatives, soy, yeast, sugar, fillers, GMOs, gluten, and dairy. You're getting more goodness per capsule than anyone else. 

★ VEGAN, GLUTEN FREE, SOY FREE, NON-GMO: This product is manufactured in the USA in an FDA approved lab meeting GMP standards. Here at Active Formulations, we select only the highest quality herbs, minerals and vitamins for optimal potency and efficacy. Our standards of testing surpass any others on the market, ensuring that only the best result is delivered to you. Our advanced formula is suitable for men, women, and seniors, and is lovingly compacted in veggie easy-to-swallow capsules.